Pick a flower for someone and give it to them.

Help someone carry their groceries to their car.

Open a door for someone.

Smile at someone and give them a butterfly to pass on.

Buy the person behind you a cup of coffee.

Send dessert to a nearby table in a restaurant.

Leave a gift card in the open where someone can see it.

Tape $5 to a vending machine so the next person can use it for a treat.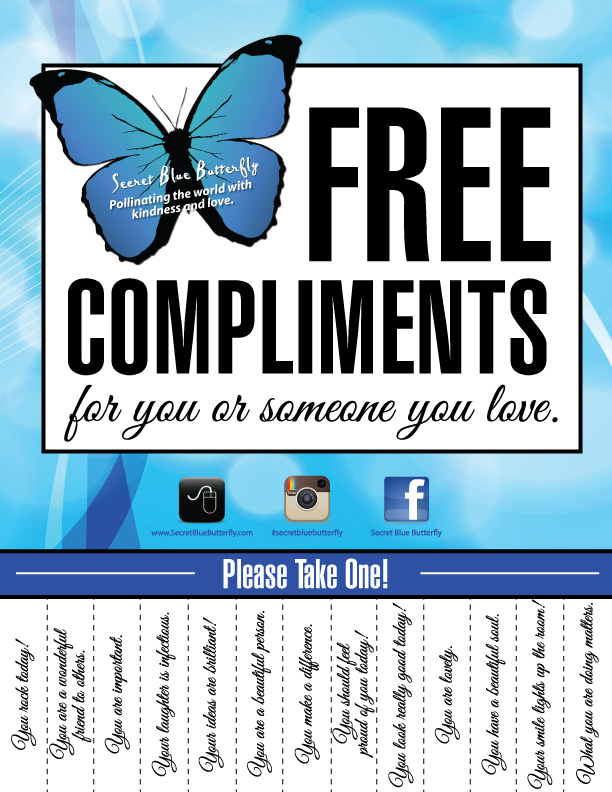 Become a Secret Blue Butterfly
All you have to do is download your Secret Blue Butterfly icon and then create a random act of kindness and leave your Butterfly as your secret signature.  Acts of kindness can be as little as $5 or less because the Secret Blue Butterfly can be anyone who just wants to spread joy to the world.  Remember to keep your act a secret so that the person receiving the kindness does not know where it originated.  Help pollinate the world with kindness and love.
le bon con 44 rencontre femme ronde epinal Get your free butterflies!